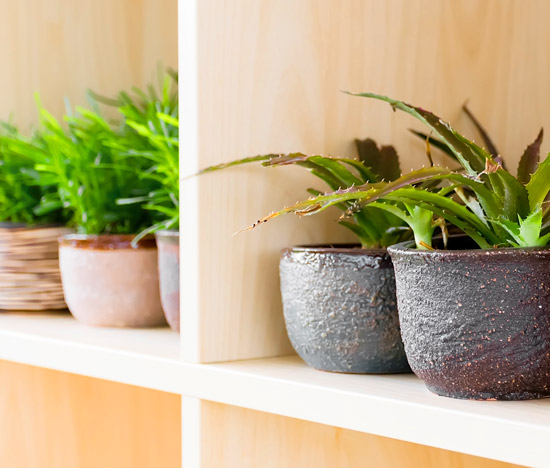 We're All Green Thumbs
Plants are important to us - after all, we opened our first greenhouse here in Louisville in 1850. Today, indoor plants are more sought after than ever before, with both green and flowering types livening up homes, offices, hotels, hospitals, restaurants and anywhere that could use a dose of health-giving green. We're so aware of the wellness benefits of plants, in fact, that we've created an entire category for them, from kitchen clearers to office cleansers.
Browse our green offerings online or in store. It's good for you.